Terms & Conditions
SALZBURG MOZARTEUM FOUNDATION
Schwarzstrasse 26
A-5020 Salzburg
Austria
Association number: IV-Vr-Ia-238
UID-Number: ATU 33977907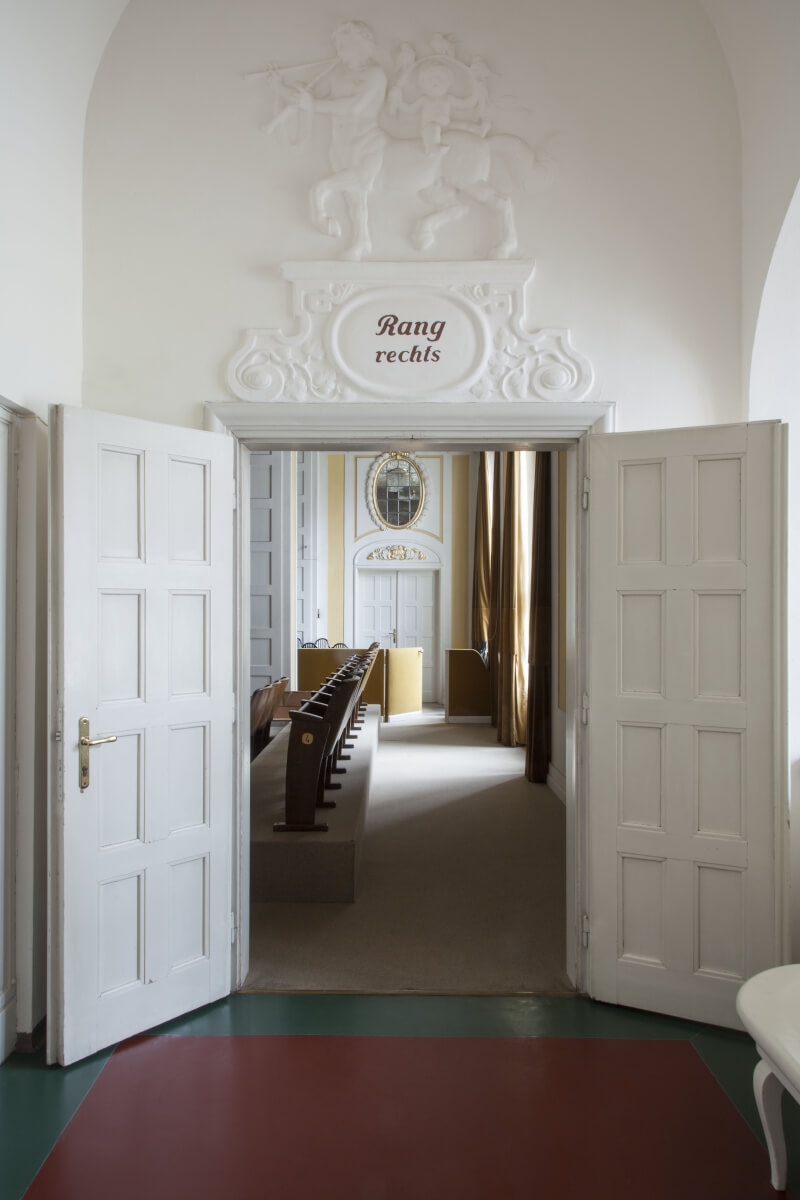 GENERAL TERMS & CONDITIONS
SUBSCRIPTIONS
Regular seats will be reserved for subscribers until the end of the current concert season. Subscribers to the cycles of the Mozarteumorchester Salzburg and the Camerata Salzburg who do not extend their subscription lose claim to their regular seats. Please note that seats are not numbered for concerts in other series. After an order has been processed, subscribers will receive an offer. If desired, subscribers can collect their tickets personally from the Ticket Office and pay in cash, or have them sent at a charge of € 7.
CREATE YOUR OWN SUBSCRIPTION SERIES
Choose six to ten concerts from all of the series on offer and conveniently create your own concert series: just list them on the order form together with the desired price category. Please note that the price category will be honoured but not specific seating requests. The price of the subscription is calculated from the sum of the individual ticket prices minus 10%.
INDIVIDUAL TICKETS
Orders submitted in writing will be processed after subscription tickets have been allocated. Customers will be notified ca. 14 days before the requested performance.
TICKETS FOR SCHOOL CHILDREN, APPRENTICES AND STUDENTS
A limited number of tickets for concerts organized solely by the International Mozarteum Foundation are available for schoolchildren, apprentices and students; tickets cost € 10 each. If concerts are to be presented in cooperation with other organizers, different price reductions for young people will apply. These tickets are available two weeks before the date of the concert; proof of identification is required.
Please note that the discount (for students and apprentices  as well as for members of the Ö1 Club) are not available online and can not be considered after booking.
TICKET RETURN AND EXCHANGE
Principally tickets cannot be returned or exchanged.
CHANGES TO THE PROGRAM
The International Mozarteum Foundation reserves the right to change the date, program and artists performing in concerts; such changes do not entitle ticket holders to return subscription or individual tickets.
VIDEO AND SOUND RECORDINGS
For copyright reasons, video and sound recordings are not permitted during performances. If official TV or video recordings include images of ticket-holders, then consent for use must be obtained.
PARKING DISCOUNTS
For visitors to concerts organized by the International Mozarteum Foundation, discount tickets for parking are available for € 7.00 at the box office before the concert.  Discounts apply to parking in the Raiffeisen underground garage opposite the Mozarteum (Mon. – Sat. from 6 p.m. to midnight; Sun. and public holidays for six hours from one hour before the performance begins).
SPECIAL INSTRUCTIONS FOR ORDERING MOZART WEEK TICKETS
Orders are processed in the sequence in which they arrive, according to the following criteria:
patrons
general subscriptions
selected subscriptions
partial subscriptions
individual ticket orders
Notification about ticket orders made by the closing date will occur in writing by the end of July.
Payments are accepted only after an invoice has been sent.
Tickets that have already been purchased can be taken back by the Ticket Office and offered for re-sale on a commission basis; a fee of 10% of the ticket price is charged for this service. However, this does not guarantee that customers have the right to return tickets.
Changes in the performers or program do not entitle ticket-holders to return or exchange tickets.
The International Mozarteum Foundation reserves the right to make changes to the program, the performing artists or date of concerts.
TICKET OFFICE ADRESS
Mozart-Wohnhaus, Theatergasse 2
A-5024 Salzburg
Austria
Tel.: +43 662 87 31 54
e-mail: tickets@mozarteum.at
HOTEL & ACCOMONDATIONS
Hotel reservations: Salzburg Information, Auerspergstrasse 6, A 5020 Salzburg, Austria
Tel.: +43 662 88 9 87 extensions 314 to 318, Fax: +43 662 88 9 87 32
e-mail: tourist@salzburginfo.at
Internet: http://www.salzburginfo.at/