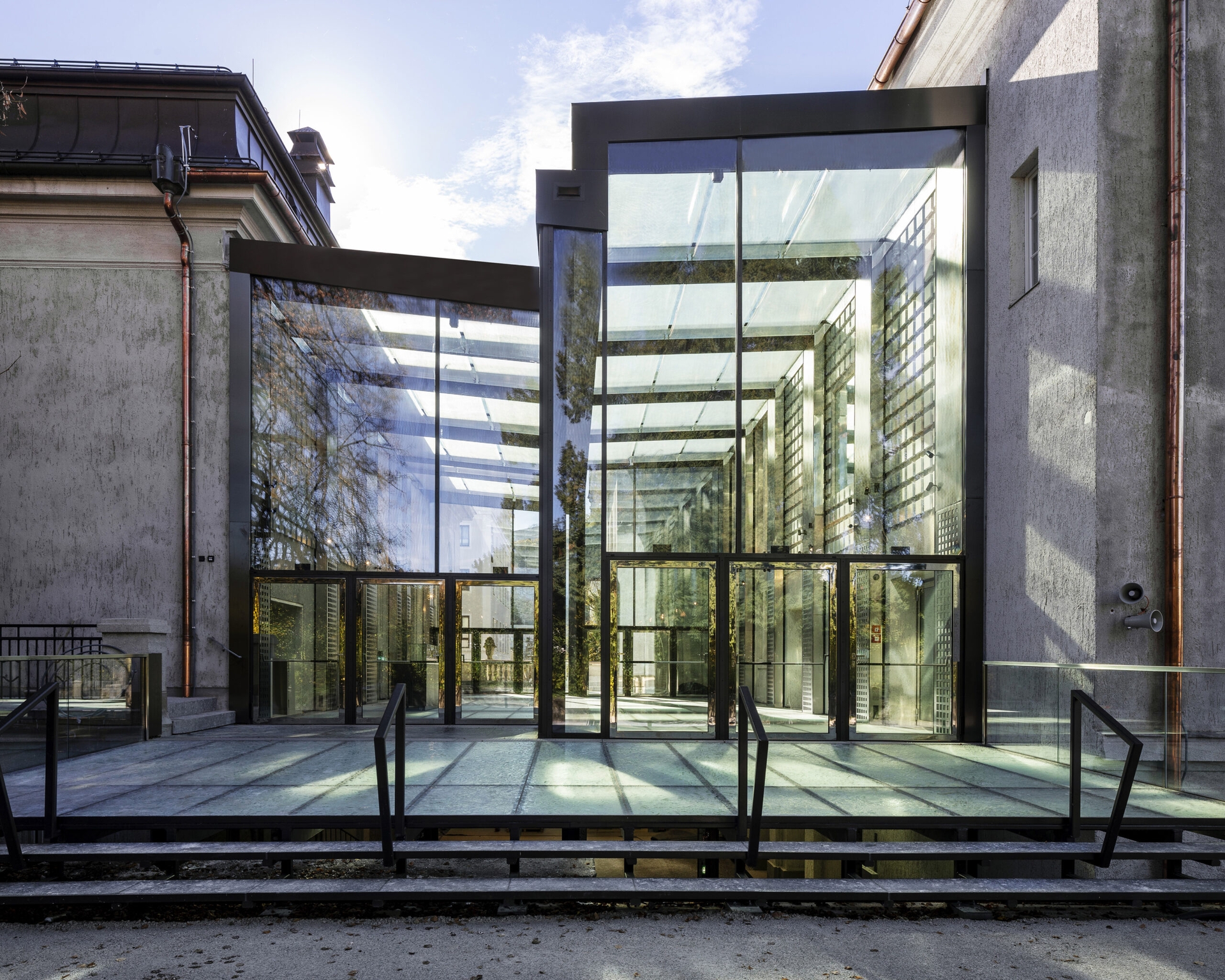 Foyer von Garten bei Nacht
The Mozarteum Foundation thanks all the supporters of "My building stone for Mozart" and "My seat for Mozart":
American Friends of the International Foundation Mozarteum
Mag. Christoph Andexlinger
Dr. Hermann Aspöck
Mag. Karl Auersperg-Breunner
Bankhaus Spängler
Dr. Giuseppe Barbarulo
Rita Batliner
Heidi Battig
Dick and Hanneke de Beus
Ingrid and Thomas Bodmer
Cecilia and Mikael Bonnevier
Mag. Karin von Brauchitsch
Jan Bryde, Bryde GmbH
Café Bazar
CAMERATA Salzburg
Gräfin Heidi zu Castell-Castell (†)
Dr. Ingeborg and Dr. Wolfgang Daurer
Helmut und Heide von Dreising
Dipl.-Ing. Christian Dreyer
Druckerei ROSER GmbH
Johannes Dyring
Ass. iur. Horst (†) and Mag. Renate Ebeling
Elisabeth Eberhardt
Prof. Dr. Bin Ebisawa
Anna-Maria and Dr. Hubertus Erlen
ETS-Elektrotechnik GmbH
Massimiliano Favella
Hermann Feneberg
Dr. med. Ingrid (†) and Hans-Joachim Fonk (†)
Gabriele Forberg-Schneider
Alejandro Gaytán de Ayala
Prof. Geneviève Geffray
Dr. Ursula Kleene and Joachim Gessler
Antonia and Victoria Gfrerer
Dr. Stefan Goller and Dr. Angelika Schmidt
Prof. Dr. Bernd Gottschalk
Mag. Katharina Gramiller
Erda and Arno Gschwendtner
Gabriele and Reinhart von Gutzeit
Franz Markus Haniel
Jayne I. Hanlin in memoriam Malcolm Frager
Marianne Harnischfeger
Mia Harnischfeger
Walter Harnischfeger
Diana E. Hartong-Zaki
Dr. Gisela and Prof. Dr. Erhard Hartung
Rigmor Hasselager (†)
Paula and Rainer Heneis
Dr. Rupert Hengster
Hilti Foundation
Andrea Hochschorner
Johannes Honsig-Erlenburg
Barbara Hornig
Ulrike and Rüdiger Horstmann
Human Resources Business Club
HYPO Salzburg
George Iatrou
Yiannis Iatrou
Evgenia Votanopoulou and Dr. Kostas Iatrou
OSR Christine Irrgeher
Dr. Heinz Irrgeher
Maria Jainöcker
Dr. Peter Kaserer
Dr. Gudrun Kavalir
Dr. Martina Keller
Dr. Heinrich Dieter Kiener
Dr. Heinz Erich Klier (†)
Brita Kohlfürst-Millard
Ingrid König-Hermann
KUHN Holding
Prof. Werner Lampert
Dr. Marcel Landesmann
Christine and Helmut Lang
Christoph Lang
Göran Larsson
Nicole and George Lenz
LOEWE Stiftung
Prof. Dr. Peter Löscher and Marta Montal Prat
HR Mag. Herbert Malek (†)
Dr. Renate Malek (†)
Kirsten and Klaus Mangold
Arch. Dipl.-Ing. Günther Marschall
Ursula Maxhofer-Schiele
Julia and Tassilo Mayer
Dr. Mario R. Mercado
Dr. Peter Mitterbauer
Dr. Hans-Peter Mittermayr
Mozarteumorchester Salzburg
Mozartgemeinde Niederösterreich
Mozart-Gesellschaft München e.V.
Dr. Wolfgang Müller
Dr. Juliette Mulvihill
Dr. Martin J. Nüchtern
Marcus Oppitz
Dipl.-Ing. Fritz and Florentina Ortner
Peter Daniell Porsche
Petra and Ralph Potschkat
Alondra de la Parra and Julian Prégardien
Dr. Helga Rabl-Stadler
in memoriam Johanna and Eduard Racek
Raiffeisen Salzburg
Dr. Walter H. Rambousek
Babette and Friedrich Reiss
Antje Rieke
Dr. Wolfgang Riha
Thaddaeus Ropac
Rotary Club Salzburg
Elzbieta Rusinek-Szmigiel
Christopher J. Salmon and Julie K. Salmon
Marietta Schiestl
Mag.art. Eva von Schilgen and Klaus Mathis
Schlaraffia Juvavia
Reiner Schmid
Barbara and Pia Schneeweiss
MMag. Oliver Schneider
Ursina Schneider-Bodmer
Christa and Otto Schwarz
Dr. Susanne Singer
Dr. Johanna and Stefan Senigl (†)
Dkfm. Michaela Servas
Dale E. Shumanski
Heinrich and Eva Spängler
Dr. Wilfried Stadler
Christian Steinwender
Alexander Stöckl
Dipl.-Ing. Bernd Stütz
Irmela Sulzer
Gerd-Joachim Töpfer and Yasuko Töpfer-Takahashi
Elisabeth and Alfred Umdasch
Joaquím Uriach
Rolando Villazón
Dipl.-Ing. Axel Wagner
Peggy Weber McDowell and Jack C. McDowell
Rosemarie Werner
Georg and Swantje von Werz
Dr. Juliane Wiemerslage and Dr. Frank Lerchenmüller
Dr. Brigitte Wiesenthal
Johanna Wiesmüller geb. Spängler
Marja Wikström and Dr. Karl Ludwig Ude (†)
Gerhard Wimmer
Windhager Zentralheizung
Maria Eduarda and Alois Wittinghofer
Dipl.-Ing. Josef Wöhrer and Mag. Waltraud Wöhrer
Dr. Dieter and Dr. Susanne Wolfram
Familie Zaunschirm
Marion Ziegler
Dr. Reinhard Zinkann
Hansgeorg R. Zoske
… as well as all supporters and donors who did not wish to be mentioned.
For further information please contact:
Claudia Gruber-Meikl
Tel. +43 (0) 662 88940943
Email: gruber@mozarteum.at