Press
Christine Forstner
Internationale Stiftung Mozarteum
Schwarzstr. 26
5020 Salzburg
Austria
+43 662 889 40 25
forstner@mozarteum.at
Welcome to our press & media section!
Here you can download our latest press information and pictures. You do not need a password for the download of the pictures. However, we kindly ask you to leave us your name, the medium you work for and your email adress. We are also happy to add you to our press distributor if you send an email with your address to presse@mozarteum.at. On request we are happy to provide further press information as well.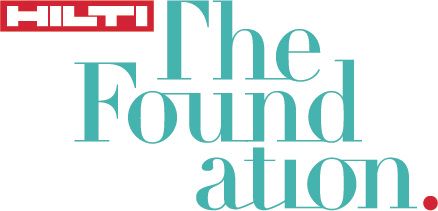 For three more years the HILTI Foundation will remain the 'Partner in Education' of the Salzburg Mozarteum Foundation. This partnership was agreed upon in 2014 and is far more wide-ranging than the usual form of sponsorship.  Attention is focused on a common philosophy on cooperation and creating a network of activities in the spheres of education and music programmes intended especially for young people. Joint projects in the past three years comprised evolving new concert formats, intensive work with the Mozart Children's Orchestra, a great variety of music education, in particular in the context of the KlangKarton programme which is specially devised for children and young persons, as well as making the concert hall accessible for socially motivated campaigns.  This work will be followed up and the intention is to further intensify cooperation projects.
In 2016 a new partnership was created in Colombia in cooperation with the HILTI Foundation.  Social change through music – with this aim in mind the HILTI Foundation now supports five very ambitious and sustainable projects in South America.  One of the HILTI Foundation's central projects is the Academia Filarmónica de Medellín in Colombia to which the Salzburg Mozarteum Foundation contributes valuable experience gained from its highly successful Cuba project.  About 100 young musicians are studying at the universities in Medellín and they are supported by grants from the Academia Filarmónica de Medellín (AFMED). This initiative was founded in 2009 with the aim of enabling talented young persons from socially underprivileged backgrounds to gain access to studying music on a high level at university. AFMED complements these music courses by regular orchestra projects with renowned soloists and conductors who convey top quality international standards to the young musicians.  Based on the partnership between the Mozarteum Foundation and the HILTI Foundation an intensive cooperation with the academy in Medellín is about to be set up.  It aims to encourage the exchange of teachers and students, the inclusion of participants from South America in the International Summer Academy of the Mozarteum University in Salzburg, sharing expertise in arts management, and above all an intensive analysis of Mozart's œuvre in Colombia.  In 2016 two musicians from the AFMED Orchestra, a cellist and an oboist, already took part in the Summer Academy in Salzburg.  They were the first to benefit from the new partnership between Colombia and Austria.
HILTI Foundation
For twenty years the HILTI Foundation has made a major social and sustainable contribution to strengthening society in select spheres of the arts, education, affordable homes, social development, emergency relief and social entrepreneurship.
Salzburg Mozarteum Foundation
In addition to its non-profitmaking task of preserving and fostering Mozart's legacy, the Salzburg Mozarteum Foundation has in recent years also been committed to a further opening up and is also increasingly devoting itself to supporting work with young persons.  Passing on knowledge and awareness about the music and life of the genius Mozart throughout the world is central to the activities of the concert department, research and the museums.  Work in these three major spheres is further extended by wide-ranging international projects.