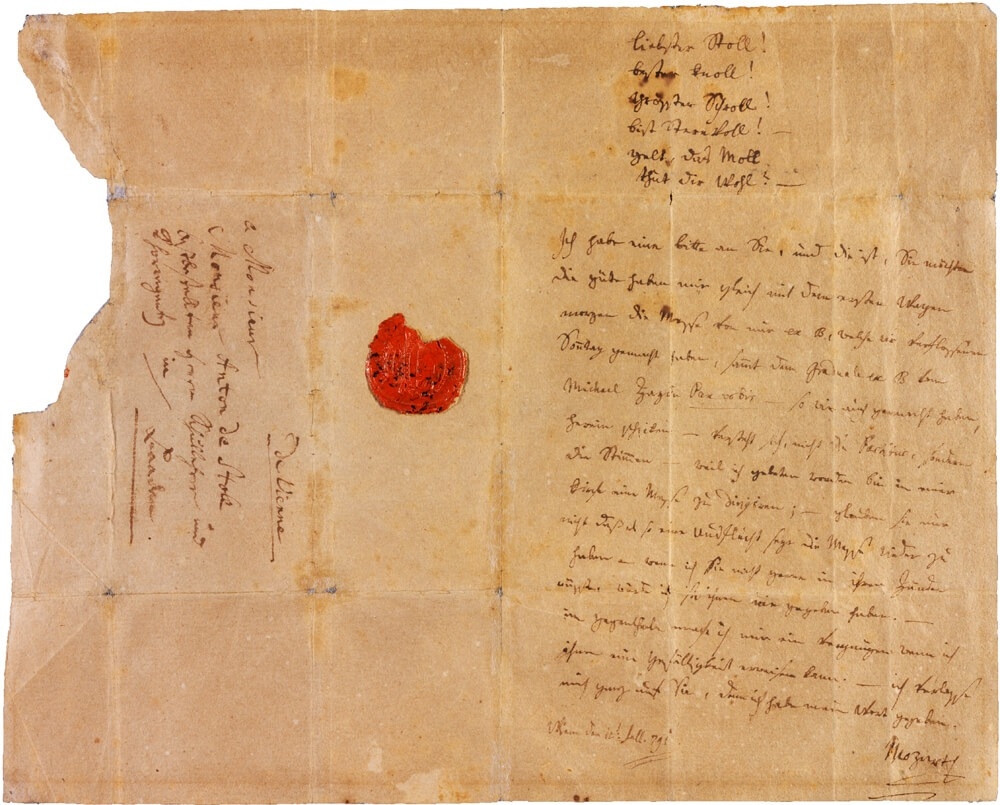 Music manuscripts (including autographs) are catalogued in the online database of the Répertoire International des Sources Musicales and can be found in the 'RISM Catalogue' (library siglum: 'A-Sm'). The menu "Narrow Results" allows users to limit their search to autographs, specific composers and so on.
Letters and other documents are cataloged in an internal database, although all of Mozart's letters, together with numerous other documents, are already accessible via the Digital Mozart Edition.
The Library also houses bequests and partial bequests from a number of important figures, chiefly Mozart's sons Franz Xaver and Carl Thomas, but also Johann Evangelist Engl, Friedrich Frischenschlager, Aloys Fuchs, Josef Friedrich Hummel, Franz Ledwinka, Richard Mayr, Ludwig Mielichhofer, Hans Schläger, Erich Schenk and others.