News
The latest news about everything happening in the Salzburg Mozarteum Foundation around Mozart Week, Season concerts, the Mozart Museums and the research about Mozart.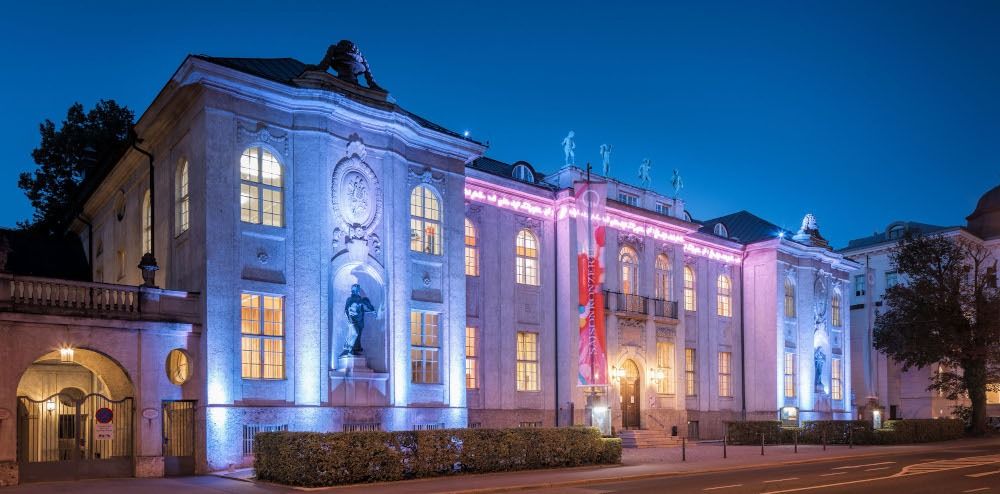 Dear concert visitors,
of course we adapt the situation of concert visits to the respective legal requirements and the current infection situation. According to the current regulations, seats are allocated in such a way that the necessary safety distances can be maintained during the concert. Concerts with free choice of seating have been changed to fixed seat allocation.
Currently, we also ask you to observe the following points when attending a concert:
The 1-meter distance rule and the mouth and nose protection obligation apply throughout the house.
The mouth and nose protection is valid during the whole event! It can only be removed when leaving the building.
The toilets on the first floor and in the tier are closed! Please use the toilets in the basement or the barrier-free toilet in the entrance area.
Please use the available disinfectants at the checkrooms. The hand soaps in the toilets contain a disinfectant.
Please hand in your wardrobe (jackets, coats, umbrellas, backpacks, etc.) before entering the hall.
The hall admission to the first floor starts 15 minutes before the concert starts. Admission to the tier starts 30 minutes before the concert begins.
If possible, please take seats in the middle first. Please take seats on the sides last.
It is not permitted to change seats on your own authority.
There will be no break from the concert. The break buffet is NOT open.
After the end of the concert, we kindly ask the visitors in the tier to leave the hall first. Therefore we ask the guests on the first floor to be patient after the concert.
In case you are unable to attend, it is not allowed to give the tickets to third parties. In this case please contact the ticket office.
This information will be updated continuously. Please inform yourself here before your concert visit.
We thank you for your cooperation and wish you pleasant concert experiences!