Museums
Family tour: Kings, Fiddles and Fleas
Dates
Oct 28, 2022
3:00 PM
Mozart's Birthplace
Nov 10, 2022
3:00 PM
Mozart's Birthplace
For ordering Tickets please contact our Museum
Maria Erker
Tel. +43 (0) 662 844 313-91
museum.service@mozarteum.at
Email: tickets@mozarteum.at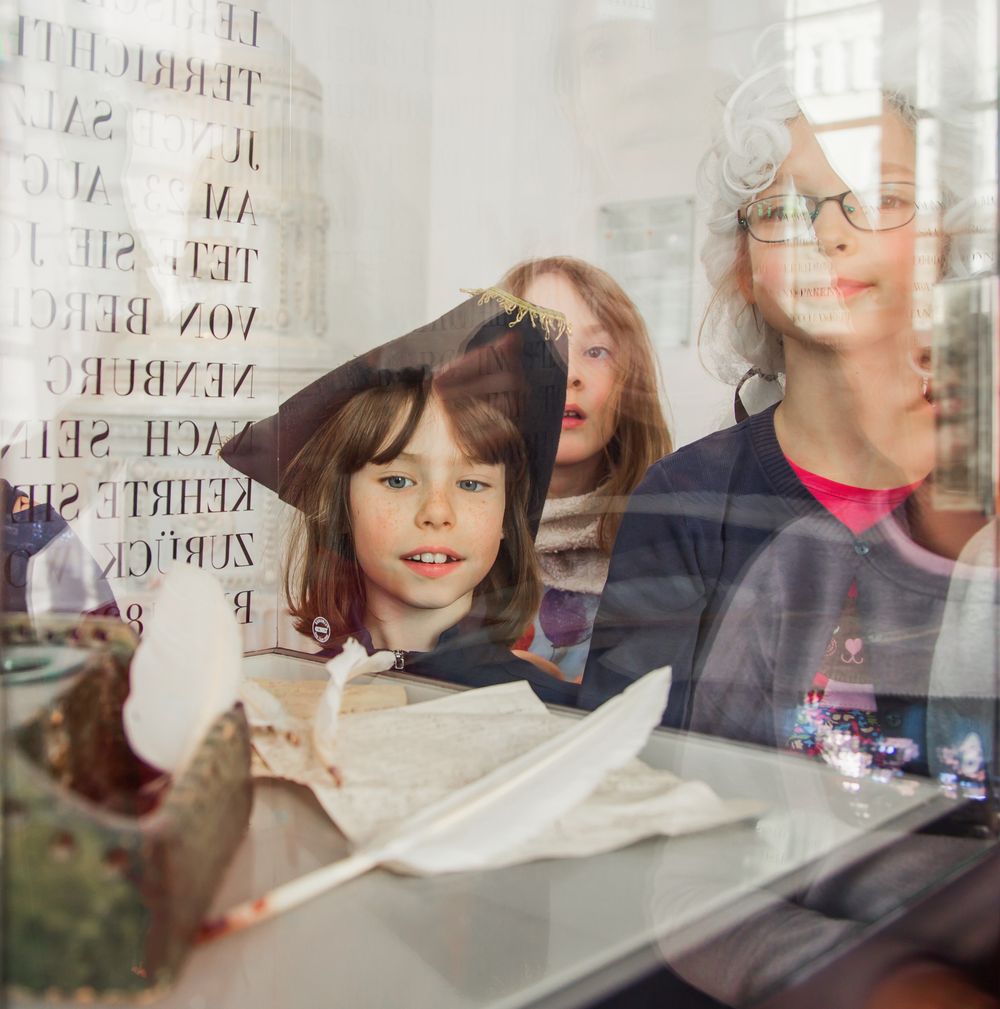 Eva trifft
Programme
A family tour of Mozart's birthplace for families with children up to 14 years of age.
How did the Mozart family live? What did they eat? How did they spend their free time? What instruments did the children play and where? For 26 years the Mozart family lived in the house on Getreidegasse. Wolfgang Amadé Mozart and his sister Maria Anna ("Nannerl") were born here. In this guided tour you will learn exciting facts about Mozart's everyday life and the Mozart family's musical journeys throughout Europe.
Guided tour in German language.
Duration: app. 50 minutes
This guided tour is included in the entrance fee.
Maximum number of participants: 25