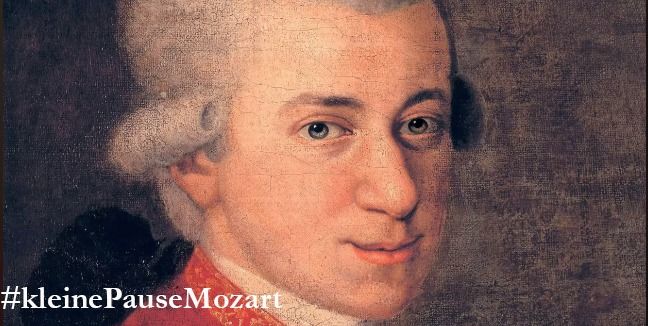 #kleinePause Mozart
With #kleinePauseMozart, the Salzburg Mozarteum Foundation presents itself from the diverse Mozart cosmos. Since the two Mozart museums and Salzburg's most beautiful concert halls are closed until further notice, the Mozarteum Foundation will now increasingly use digital media to provide a little distraction with the fascination of Mozart. From now on, the #kleinePauseMozart offers exciting reports, background information and information about Mozart on a daily basis.
For children, you will find a lot of information and material on #WegezuMozart
Letter from Wolfgang Amadé Mozart to Maria Anna von Berchtold zu Sonnenburg, June 2, 1787
Today 233 years ago, on 28 May 1787, Leopold Mozart died
How many trips did Mozart make during his life?
come and visit the mozarts
Mozart and his "Vogel Staar"
Who is behind the wonderful illustrations around the Mozart Week?
Both Mozart and his sister Maria Anna never attended school
From Salzburg to Maria Plain
Social life in the 18th century
Ariane Haering & Benjamin Schmid - THE VIENNA RECITAL
"Oeuvres complettes" from 1798 - Edition with piano pieces by Wolfgang Amadé Mozart