News
The latest news about everything happening in the Salzburg Mozarteum Foundation around Mozart Week, Season concerts, the Mozart Museums and the research about Mozart.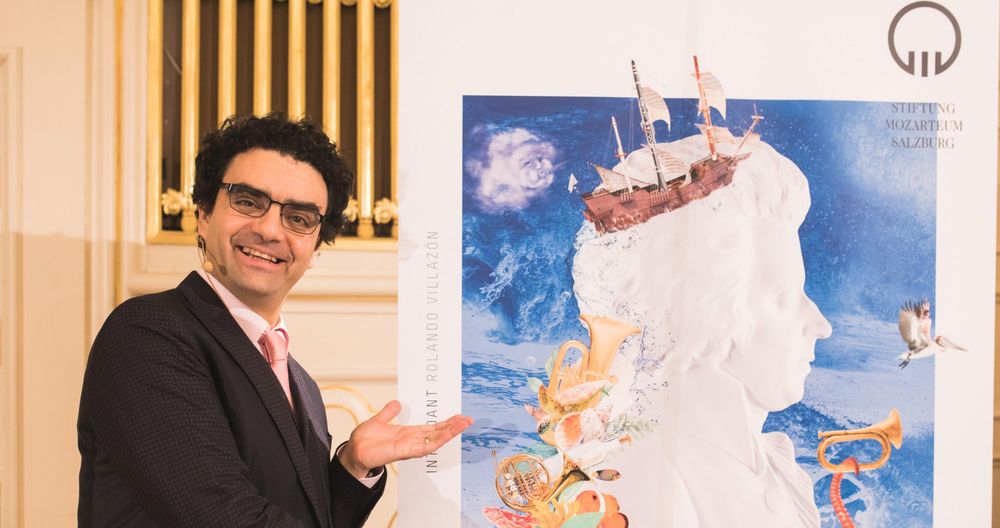 Rolando Villazón's second Mozart Week has been the most successful of all times
The Mozart Week 2020 delighted Mozart friends from all over the world at the first festival of the year in Salzburg. More than 30,000 visitors were thrilled by Rolando Villazón's second programme "Mozart lives!" with an exciting mix of outstanding concerts and innovative formats. With 59 events over eleven days at 13 venues in Salzburg, the Mozart Week offered more Mozart than ever before in Salzburg around the 264th birthday of Wolfgang Amadé Mozart. In addition to the positive feedback and the joy of the visitors, artists, sponsors and the press about this year's varied programme, the success can also be expressed in figures: a record attendance of over 30,000 visitors and a renewed 91% occupancy rate – it was also economically the most successful Mozart Week since its inception.