Press
Christine Forstner
Internationale Stiftung Mozarteum
Schwarzstr. 26
5020 Salzburg
Austria
+43 662 889 40 25
forstner@mozarteum.at
Welcome to our press & media section!
Here you can download our latest press information and pictures. You do not need a password for the download of the pictures. However, we kindly ask you to leave us your name, the medium you work for and your email adress. We are also happy to add you to our press distributor if you send an email with your address to presse@mozarteum.at. On request we are happy to provide further press information as well.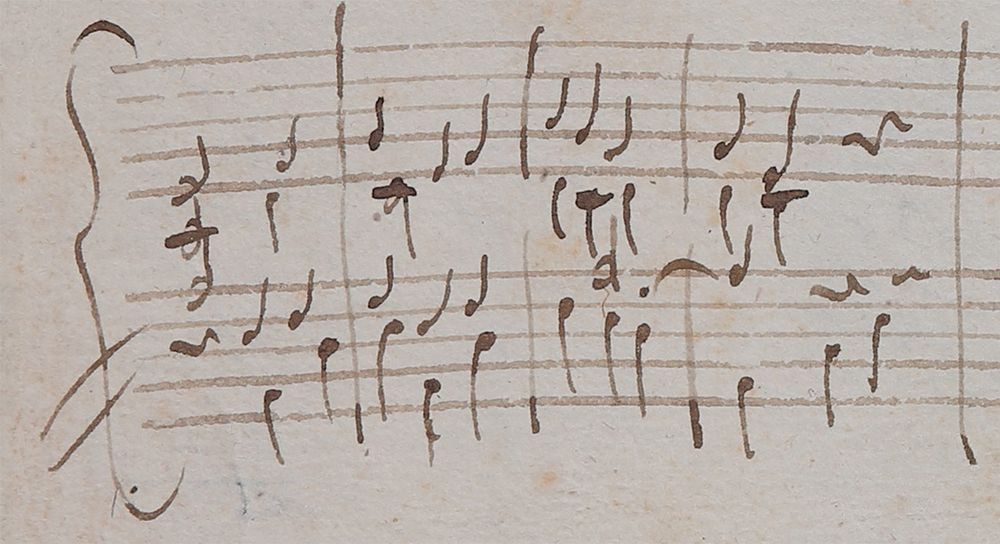 The sensation on Mozart's 265th birthday – An unknown Mozart piece is heard for the first time: 94 Seconds of New Mozart – The Allegro in D major for Piano, K. 626b/16
The digital Mozartwoche 2021 starts tomorrow, on Mozart's 265th birthday, with a special concert event and presents "94 seconds of new Mozart", an extraordinary discovery – a previously unknown Mozart piece. The Allegro in D major K. 626b/16 will be introduced by Mozartwoche artistic director Rolando Villazón in talk with the director of research of the Mozarteum Foundation Ulrich Leisinger and will be performed for the first time as a world premiere by pianist Seon-Jin Cho in the Mozarteum's Great Hall. This concert will be broadcast on January 27 on the streaming platforms fidelio and DG Stage at 6 pm and on medici tv at 9 pm. In addition, the premiere video can be followed free of charge at 7 p.m. on social media, including Deutsche Grammophon's YouTube channel and the Mozarteum Foundation's social media channels (Facebook Mozarteum Foundation & Mozart Week and Instagram Mozarteum Foundation & Mozart Week).
The Mozart autograph was acquired by the Mozarteum Foundation from private ownership before the COVID pandemic; it is a piano piece that the composer most likely wrote down at the age of 17 in early 1773 at the end of his third trip to Italy or immediately after returning to Salzburg.
You can download the press information and pictures here:
You can download film and audio material for your coverage here:
Download KV 626b
PW: Mozart2021
PLEASE NOTE – HOLDBACK FOR ALL AUDIO AND VIDEO MATERIALS IS WEDNESDAY, JANUARY 27 7 PM/CET
You can download the press release, facsimile, score and photos in the download area below.
On the official press photo from left: Ulrich Leisinger (director of research Mozarteum Foundation Salzburg), Rolando Villazón (artistic director Mozart Week), Seong-Jin Cho (pianist), Johannes Honsig-Erlenburg (president Mozarteum Foundation Salzburg).
Resources