Press
Christine Forstner
Internationale Stiftung Mozarteum
Schwarzstr. 26
5020 Salzburg
Austria
+43 662 889 40 25
forstner@mozarteum.at
Welcome to our press & media section!
Here you can download our latest press information and pictures. You do not need a password for the download of the pictures. However, we kindly ask you to leave us your name, the medium you work for and your email adress. We are also happy to add you to our press distributor if you send an email with your address to presse@mozarteum.at. On request we are happy to provide further press information as well.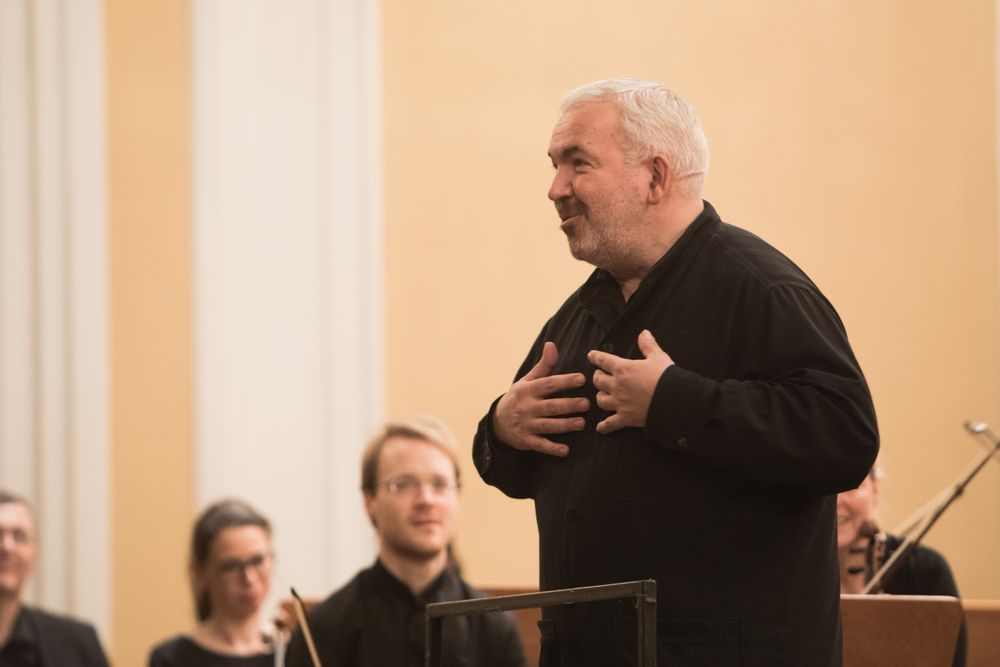 During the concert with his ensemble Les Musiciens du Louvre on 31 January Marc Minkowski received the Golden Mozart Medal from Johannes Honsig-Erlenburg, president of the Mozarteum Foundation. This is the highest honour to be bestowed by the Mozarteum Foundation in the name of Mozart.  As Johannes Honsig-Erlenburg stated, "Marc Minkowski is one of the outstanding Mozart interpreters of our time, his reading of Mozart's music touches and moves audiences." Helga Rabl-Stadler, president of the Salzburg Festival, held the laudatory speech.
Since 2007 Marc Minkowski has performed several times at the Mozart Week.  In 2013 he was appointed artistic director of the Mozart Week.  Minkowski has celebrated great successes here which will long be remembered: for instance the magnificent Idomeneo in 2010, Lucio Silla (2013), with Rolando Villazón in the title role, Gluck's moving opera Orfeo ed Euridice in 2014, as well as his first and highly acclaimed venture with Bartabas in 2015 and now during this year's Mozart Week a renewed collaboration with Bartabas for the interpretation of Mozart's Requiem. And of course the concerts with his ensemble Les Musiciens du Louvre in the Great Hall of the Mozarteum and in the Haus für Mozart, with the Vienna Philharmonic in the Grosses Festspielhaus and his performances with the Mozart Children's Orchestra.
Resources