Press
Christine Forstner
Internationale Stiftung Mozarteum
Schwarzstr. 26
5020 Salzburg
Austria
+43 662 889 40 25
forstner@mozarteum.at
Welcome to our press & media section!
Here you can download our latest press information and pictures. You do not need a password for the download of the pictures. However, we kindly ask you to leave us your name, the medium you work for and your email adress. We are also happy to add you to our press distributor if you send an email with your address to presse@mozarteum.at. On request we are happy to provide further press information as well.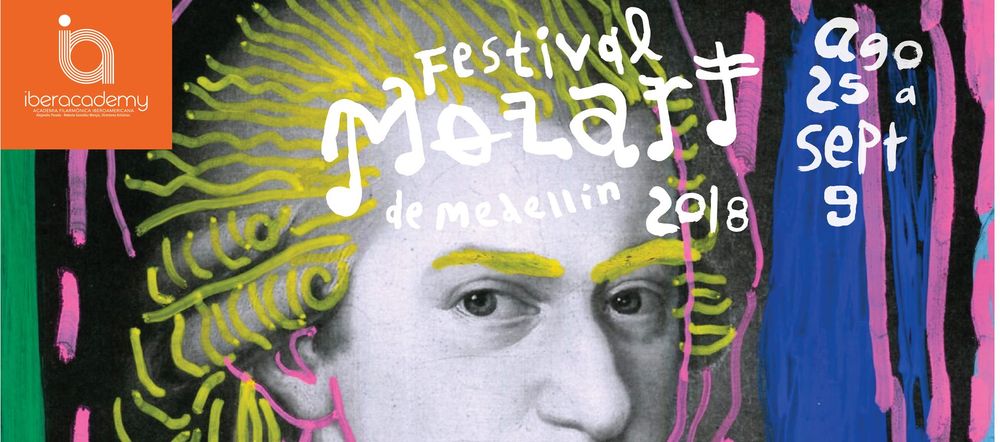 The Salzburg Mozarteum Foundation supports the first Mozart Festival in Medellín in Colombia
The Salzburg Mozarteum Foundation will be lending its musical support to the first Mozart Festival in Medellín in Colombia. Organized by the Academia Filarmónica Iberoamericana de Medellín with the support of the Hilti Foundation, this Festival is taking place for the first time in Medellín between 25 August and 9 September 2018. Numerous concerts and a wide range of workshops, lectures and masterclasses are all intended to shed light on the music of Wolfgang Amadé Mozart. The Foundation's president, Johannes Honsig-Erlenburg, and its managing director, Tobias Debuch, will be  travelling to Colombia's second-largest city with the Salzburg soprano Claire Elizabeth Craig and the Thai tenor Nutthaporn Thammathi, who is singing the title role in the 2019 Mozart Week production of T.H.A.M.O.S. The two singers will be appearing at the first concert on 1 September, a concert performance of Mozart's singspiel Der Schauspieldirektor, as well as taking part in a masterclass and performing in the Requiem with their Latin American colleagues.
Resources