News
The latest news about everything happening in the Salzburg Mozarteum Foundation around Mozart Week, Season concerts, the Mozart Museums and the research about Mozart.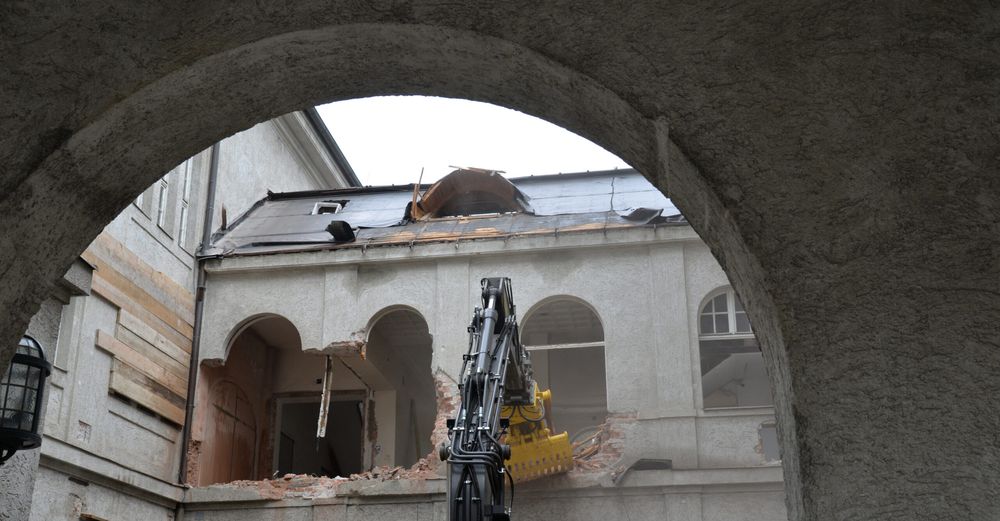 With the demolition of the interval foyer, the renovation of the Mozarteum reaches the next milestone
The renovation at the Salzburg Mozarteum Foundation is entering an important next phase. After extensive preparatory work, the demolition of the Recess Foyer marks the beginning of part two of the conversion project for the construction of the new wing with the Grand Foyer. In the next step, the previous part of the building will be completely demolished by the start of the Salzburg Festival in the summer and the foundations for the construction of the new complex will be implemented. With the achievement of this milestone, the conversion remains on schedule, with the opening of the Grand Foyer planned for summer 2022.
The Grand Foyer – Architectural Highlight and Modern Infrastructure
The design of the Salzburg architects Maria Flöckner and Hermann Schnöll, which emerged as the winner of an architectural competition in 2018, will connect the two wings of the Mozarteum, using the Grand Foyer as a visible highlight. Connected to both parts of the building at only a few points, the innovative joint space with its light glass and steel construction allows the existing façades to be fully appreciated for the first time. On the first floor, the Large Foyer with 170 m² offers sufficient space for visitors to the two halls to relax during breaks. Thanks to the additional space, all procedures before and after the event as well as during the breaks can be carried out comfortably and with sufficient distance. On the ground floor, a considerably enlarged entrance and cloakroom area will be created in 200 m², and in addition, the wall fountain on the bastion wall at ground level, which was already envisaged in the original concept by architect Berndl, will be included and presented in the ensemble for the first time. An additional staircase to the studio wing and the installation of another lift will enable barrier-free access to the entire building in the future. New artists' rooms, storage and technical rooms as well as additional toilets provide an adequate and contemporary infrastructure in the historical ensemble.