Press
Christine Forstner
Internationale Stiftung Mozarteum
Schwarzstr. 26
5020 Salzburg
Austria
+43 662 889 40 25
forstner@mozarteum.at
Welcome to our press & media section!
Here you can download our latest press information and pictures. You do not need a password for the download of the pictures. However, we kindly ask you to leave us your name, the medium you work for and your email adress. We are also happy to add you to our press distributor if you send an email with your address to presse@mozarteum.at. On request we are happy to provide further press information as well.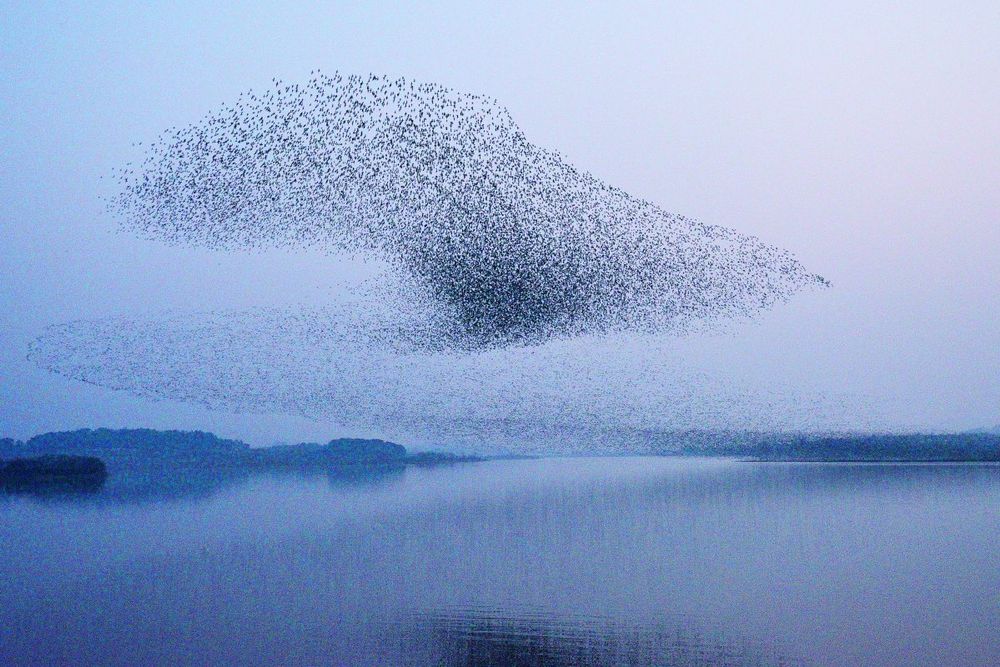 The Mozarteum Foundation can look back on a long and successful tradition of promoting and performing chamber music. Here up-and-coming young artists rub shoulders with established figures. The 2018/19 season features twenty-two events at which rarely performed works will be programmed alongside others that audiences have enjoyed hearing on many occasions. Early music engages in a dialogue with contemporary works, and familiar composers are compared and contrasted with others whose names are less well known. In addition, three composers – Leopold Mozart, Gottfried von Einem and Mieczysław Weinberg – are celebrating important anniversaries during the coming season.
"Large parts of the season bear my predecessors' imprint," explains Andreas Fladvad-Geier, who is now in charge of concerts at the Mozarteum Foundation. "A couple of points have been added to the programme," he goes on, "and we have placed greater emphasis on Leopold Mozart, Gottfried von Einem and Mieczysław Weinberg in their anniversary years. Otherwise I am very much looking forward to engaging in a debate with Salzburg audiences. It is in this spirit that we shall be offering introductory talks before each recital."
According to the Foundation's president, Johannes Honsig-Erlenburg, "It is thanks to Andreas Fladvad-Geier that the Mozarteum Foundation can be guaranteed to continue providing high-quality concert programmes outside the normal Festival periods. We are looking forward to a new and increased level of communication with our audiences, with Rolando Villazón during the Mozart Week Festival and with Andreas Fladvad-Geier during the year as a whole."
In the course of the new concert season a number of internationally renowned ensembles and soloists may be heard in the Great Hall. Among them are the Artemis Quartet and the Koncz Ensemble of Vienna, while the tenor Julian Prégardien and the pianist Lars Vogt will be performing Schubert's Winterreise. The Salzburg Bach Choir will be joining forces with Wolfgang Kogert on the Propter Homines organ to perform works by composers who were born or who died exactly a century ago and who include Leonard Bernstein and Lili Boulanger. The violoncellist Jean-Guihen Queyras and the pianist Alexandre Tharaud will be playing music by Bach, Brahms, Berg and Shostakovich. And, finally, the celebrated Turkish pianist and composer Fazil Say will be sharing a platform with the Minetti Quartet and performing a number of pieces of his own together with works by Beethoven and Schumann.
The after work series of concerts that was launched last year to great acclaim and that is held in the Viennese Hall will be continuing. In the autumn of 2018 the percussionist Christoph Sietzen, who was born in Salzburg but who now lives in Luxembourg, will be appearing in the relaxed and laid-back atmosphere of the Viennese Hall, as will Salzburg's local heroines and musical globetrotters Meetin' Moa. The after work series concludes in June 2019 with the Klavis Trio and the sensational string duet BartolomeyBittmann, which last season delighted audiences in the completely sold-out Viennese Hall with its exciting mix of rock, jazz, folk, singer-songwriters and chamber music. This season the two musicians from Vienna will be performing their latest album Dynamo.
Four other concerts are planned for the Viennese Hall: described as "the poet of the piano", Marc-André Hamelin will be performing works by Chopin, Fauré and Schumann, while Russian pianist Varvara is making her Salzburg debut with the Tchalik Quartet, as is the young and energetic ensemble 4 Times Baroque: these musicians from Germany have already been hailed as the future stars of the early music scene with their fresh and infectious music-making.
The popular series Organ & Film offers great films in the Great Hall. Two silent films, America (13 November 2018) and Janice Meredith (also known as The Beautiful Rebel) (7 May 2019), will be shown on the cinema screen and accompanied by the brilliant Dennis James on the Propter Homines organ.
Three major anniversaries of leading composers will also be celebrated during the 2018/19 season. The year 2019 marks the tercentenary of the birth of Leopold Mozart, making it another important year for the Mozart family. And two composers would have been one hundred: Gottfried von Einem (1918–96) and Mieczysław Weinberg (1919–96). All three anniversaries will be marked with special concerts.
The most famous father in the history of music has long been overshadowed by his son. For lengthy periods the music of Leopold Mozart was held in low esteem and a number of his works were even attributed to his son. A lavish gala concert during the coming season will allow Leopold's music to be properly assessed and celebrated. On 4 April 2019 the Salzburg Camerata under Andreas Spering will explore Leopold Mozart's music in the Great Hall of the Mozarteum, when a number of his own compositions will be compared and contrasted with an early piece by his son.
The Austrian composer Gottfried von Einem enjoyed a vicissitudinous career in Salzburg that was remarkable for its highs and lows, not least during his time as a member of the board of directors of the Salzburg Festival. New light will be shed on his music by the Ensemble Sonos Vienna and by students from the Mozarteum University at a concert on 16 October 2018, while the recital by the Mozarteum Quartet on 20 November 2018 will feature music by Gottfried von Einem alongside works by Mozart, Haydn and Schubert.
Mieczysław Weinberg was a Russian composer of Polish origin and a close friend of his fellow composer, the older and far better known Dmitry Shostakovich. A lively exchange of ideas took place between them. It is only in recent years that Weinberg has been discovered internationally. The Stadler Quartet invites its audiences to explore the world of Weinberg's works at a concert on 26 February 2019, followed on 30 April 2019 by the ECHO-Klassik prizewinner and internationally renowned violinist Linus Roth.
A further significant anniversary will be celebrated by the Mozarteum Foundation on 13 September 2018, when Salzburg's leading violinist Benjamin Schmid marks his fiftieth birthday with some of his friends. His birthday concert also launches the 2018/19 season and brings together a number of other eminent musicians, including Clemens Hagen, Lars Anders Tomter, Ariane Haering and the Austrian String Trio, together with the young jazz musician Wolfgang Muthspiel. The concert will take place on the stage of the Great Hall.
Resources