Press
Christine Forstner
Internationale Stiftung Mozarteum
Schwarzstr. 26
5020 Salzburg
Austria
+43 662 889 40 25
forstner@mozarteum.at
Welcome to our press & media section!
Here you can download our latest press information and pictures. You do not need a password for the download of the pictures. However, we kindly ask you to leave us your name, the medium you work for and your email adress. We are also happy to add you to our press distributor if you send an email with your address to presse@mozarteum.at. On request we are happy to provide further press information as well.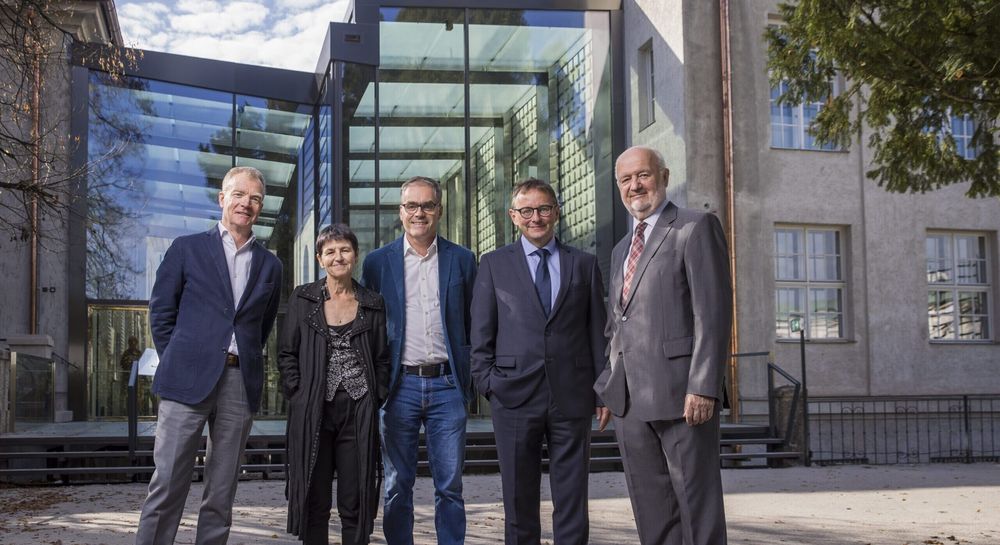 Flooded with light, the new glass and steel structure links the Mozarteum's existing buildings, creating an open environment and space for the future
Along-cherished dream on the part of the International Mozarteum Foundation has finally come true: the new foyer building has been completed and the first stage in the renovation work on the Great Hall is finished. This new building marks a milestone in the more than 140-year history of the Mozarteum Foundation. Over the past two years the old foyer in what used to be the Mozarteum's inner courtyard has been replaced by a generously proportioned light-filled space that linked the two wings of the building in a way that is both functional and highly attractive from an architectural standpoint. An extra 370 square metres (nearly 4,000 square feet) have been created on two levels, opening up numerous new possibilities for their use in addition to meeting the catering needs during intervals at Mozarteum events. 
The new foyer building nestles between the two existing parts of the Mozarteum, both of which are listed buildings, creating an impression of lightness, brightness and elegance. The glass and steel construction is gossamer-light and provides space for visitors to meet in two new foyers. On the first floor the Grand Foyer covers an area of 170 square metres (1,830 square feet), providing enough space to ensure that the intervals at concerts and other events may be agreeably spent, while also allowing access from the concert wing to the Bastion Gardens via a wide glass staircase. The additional space means that visitors can spend their time before, after and during the concerts in a comfortable environment, while maintaining a suitable distance from their fellow concertgoers. On the ground floor the City Foyer covers an area of 200 square metres (2,150 square feet) and grants access to the Baroque bastion wall.
You can download the press release and photos here. The architectural photos are free of charge for current reporting, please note © Andrew Phelps
Photo Presentation: from left Johannes Honsig-Erlenburg (President of Mozarteum Foundation), Maria Flöckner & Hermann Schnöll (Architects), Rainer Heneis (General Manager of Mozarteum Foundation), Erich Marx (Board of Trustees of Mozarteum Foundation) © Neumayr/Leopold
Resources