Press
Christine Forstner
Internationale Stiftung Mozarteum
Schwarzstr. 26
5020 Salzburg
Austria
+43 662 889 40 25
forstner@mozarteum.at
Welcome to our press & media section!
Here you can download our latest press information and pictures. You do not need a password for the download of the pictures. However, we kindly ask you to leave us your name, the medium you work for and your email adress. We are also happy to add you to our press distributor if you send an email with your address to presse@mozarteum.at. On request we are happy to provide further press information as well.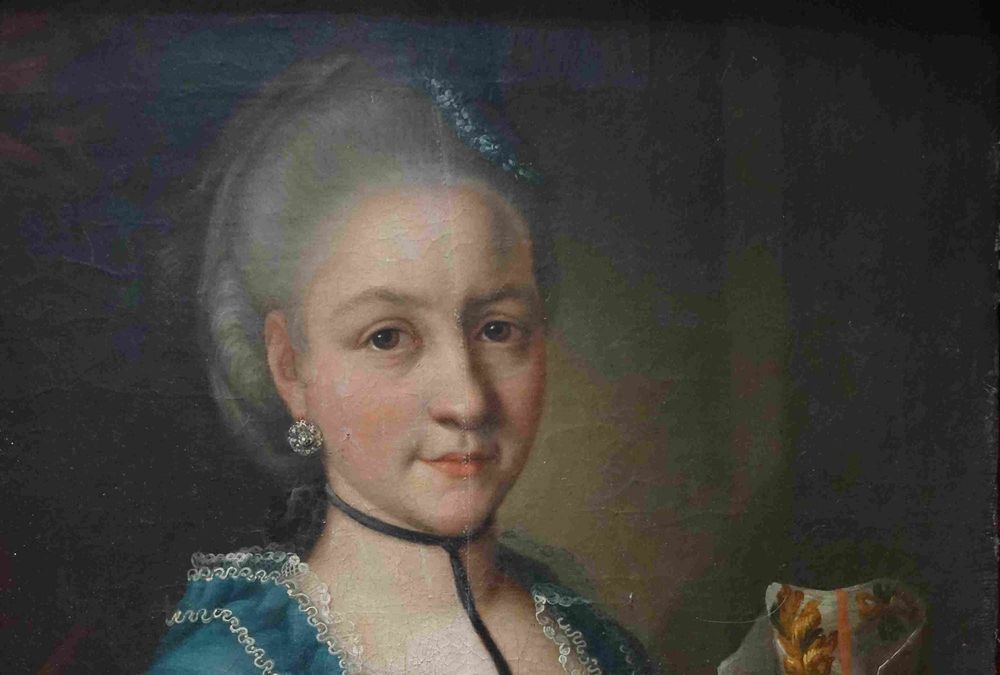 The Salzburg Mozarteum Foundation is pleased to announce that it has acquired two very valuable items for its collections and for research on Mozart's sister Maria Anna, known as 'Nannerl' Mozart. A graceful portrait, allegedly showing the young Maria Anna Mozart and until now owned privately, was recently added to the collection of the Mozarteum Foundation. At the latest since the 19th century the enigmatic portrait of a woman dating from the 18th century has been regarded as a portrait of Nannerl; from now on it is on display in the Mozart Residence.
At an auction of autograph manuscripts in Berlin in March, a letter written by Maria Anna Mozart was purchased. This original letter dating from 1799 contains Nannerl's reminiscences about her brother Wolfgang Amadé, and is one of the most personal and informative documents about his childhood. Until now it was also owned privately. The acquisition of the four-page letter is an extraordinary enrichment for the unique collection of autographs of the Mozart Family in the Salzburg Mozarteum Foundation. There is no other collection like this in the world – it contains 200 original letters by Mozart, about 300 by his father Leopold and 100 autograph music manuscripts. The Bibliotheca Mozartiana (Mozart Library) of the Mozarteum Foundation owns over 80 letters by Nannerl, as well as pages from her diary and other written documents.
Mozart's sister Maria Anna (1751–1829) is of central importance as regards authentic information about Mozart's life and work. It was she who carefully looked after the family  correspondence for many years. This includes Leopold's letters from the time when Nannerl and Wolfgang were travelling as child prodigies, letters Mozart wrote on his later travels, and the correspondence between Mozart and his father during his time in Vienna. These letters, together with Maria Anna's handwritten reminiscences, were and are an invaluable source of documentation. What is especially remarkable in this context is the correspondence she engaged in from 1799 to 1807 with the Leipzig music publishers Breitkopf & Härtel about her brother. The Bibliotheca Mozartiana already owns many of the approximately 40 letters and so it is of great significance to complete the collection with the new purchase. Maria Anna, as a married woman Baroness von Berchtold zu Sonnenburg, wrote this letter on 24 November 1799 in St. Gilgen. On a total of four pages Nannerl compiled several anecdotes about Mozart's childhood which since have become famous. They refer to the time of the extensive journeys and also contain a touching memory of a particularly loving bond between Wolfgang Amadé and his father.
Resources