Press
Christine Forstner
Internationale Stiftung Mozarteum
Schwarzstr. 26
5020 Salzburg
Austria
+43 662 889 40 25
forstner@mozarteum.at
Welcome to our press & media section!
Here you can download our latest press information and pictures. You do not need a password for the download of the pictures. However, we kindly ask you to leave us your name, the medium you work for and your email adress. We are also happy to add you to our press distributor if you send an email with your address to presse@mozarteum.at. On request we are happy to provide further press information as well.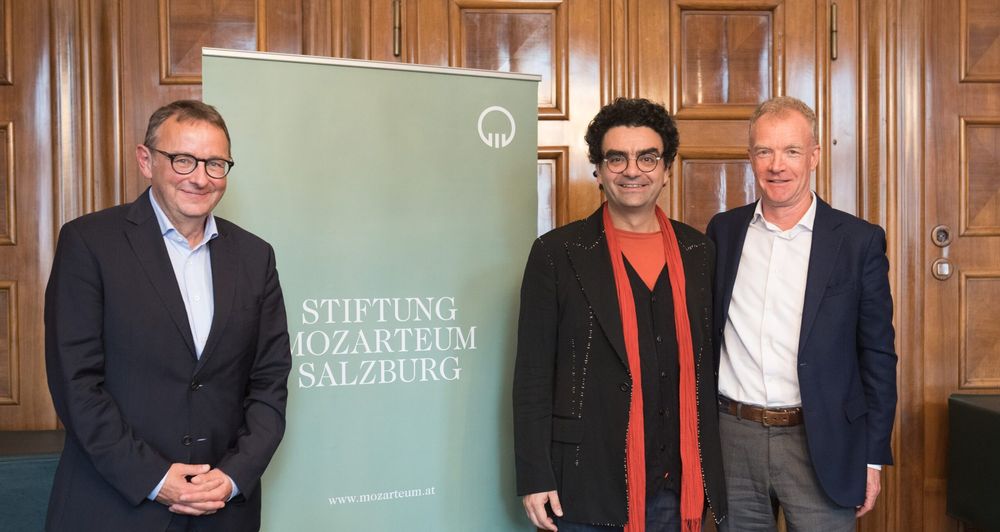 Our journey through the world of Mozart is continuing, its success assured by the appointment of Rolando Villazón as artistic director of the International Mozarteum Foundation for a further five years. Villazón has been responsible for running the Mozart Week Festival since 2019, taking over as overall artistic director of the International Mozarteum Foundation in the summer of 2021.
Rolando Villazón will run both the Mozart Week Festival and the Mozarteum's concert programme until 2028. "I am glad that I can continue to develop my ideas for the Mozarteum Foundation," says Villazón, looking forward to the years ahead. "During the pandemic there was a lot that we were unable to do and only now can we make up for some of these losses. My team and I are eager for action and are full of ideas on ways of throwing fresh and exciting light on Mozart's vibrant musical cosmos."
You can download the press release and images in the download area below.
Resources