Autograph Vault
Dr. Armin Brinzing
Makartplatz 8, 5020 Salzburg
Tel:+43 (0) 662 889 40 13
brinzing@mozarteum.at
Since the middle of the nineteenth century the Mozarteum Foundation's most valuable holdings have been letters and documents as well as autograph scores relating to the Mozart family.
The basement of the building in which the Mozart family lived houses the vault containing these autograph treasures as well as an exhibition space that may be visited as part of special guided tours.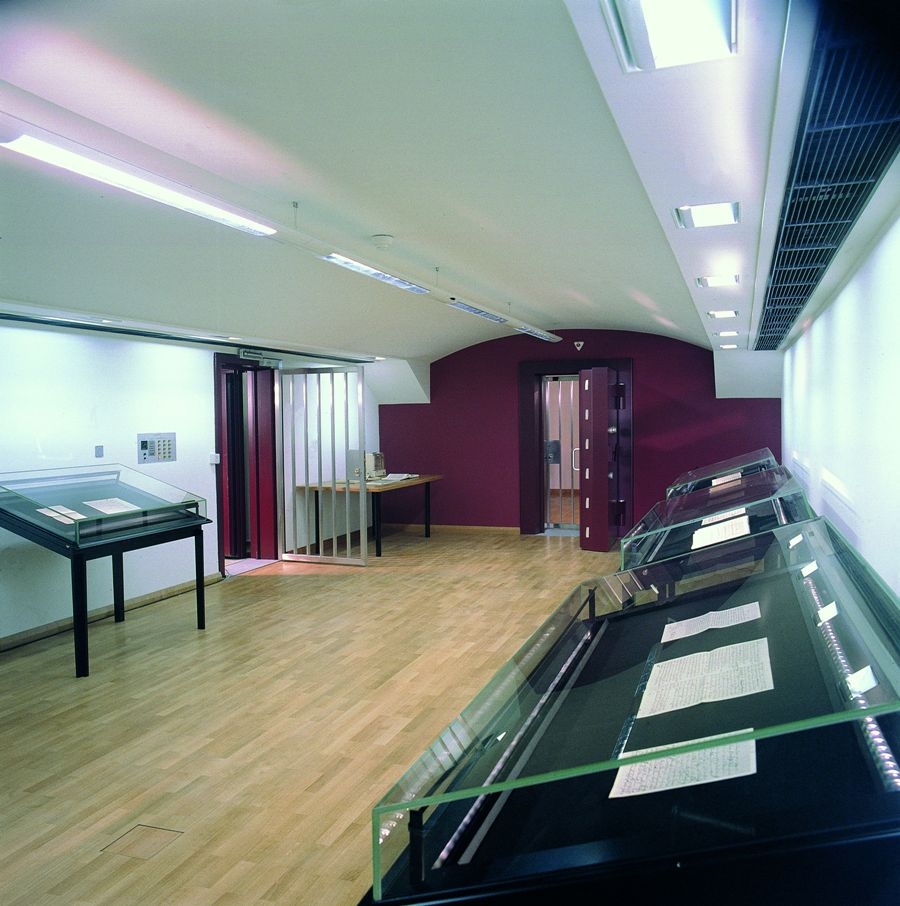 The library holds more than half of all known documents associated with the family, including around 200 of Mozart's original letters (he himself is the main contributor to 150 of these and one of multiple contributors in the case of the other fifty), around 300 letters written by his father Leopold and more than 100 autograph music manuscripts, most of them sketches and drafts of Mozart's works in addition to autographs in the hand of Franz Xaver Wolfgang Mozart. The collection also includes scores, letters and other documents relating to numerous other figures from the eighteenth to the twentieth centuries. We are working hard to catalogue these holdings as part of various ongoing projects.